Updated for iOS11 and Swift 4​!! PROOF: One reskin of Color Challenge has already been featured by Apple 155+ times! See details below… Hey, guys! Rebeloper here! I wanna show you how to put your app on the App Store Tonight. Not in two months, not in a week but TONIGHT. The single hardest part of a reskin business is, knowing, what source code to buy. ESPECIALLY, if you're new in the industry…
https://player.vimeo.com/video/148249787
Let's take a look the reskinned app that has already been Featured by Apple.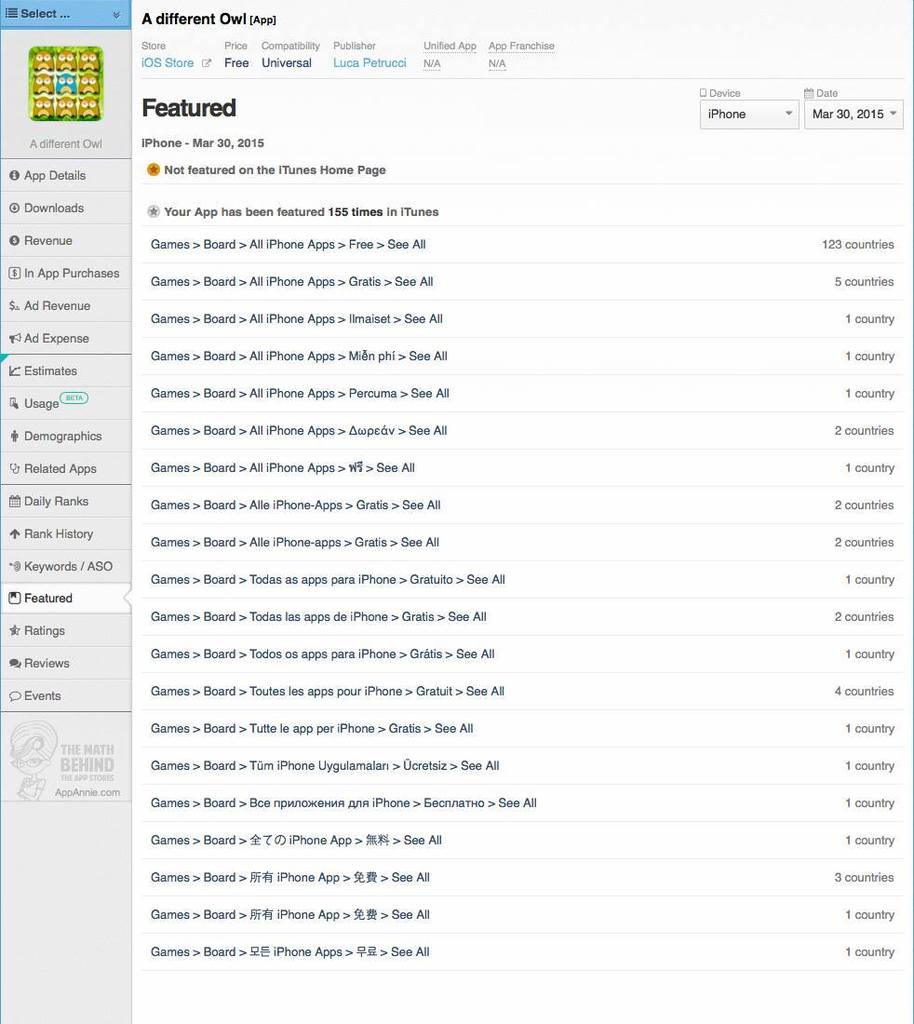 Download "A Different Owl" from the App Store: 
https://player.vimeo.com/video/155212968
HOW TO SETUP AND RESKIN

Only 22 images to reskin. Easiest reskin ever! You'll be ready in under an hour.
When you purchase a Rebeloper Source Code you purchase more than just a source code. You purchase the awesome documentation and constant support. Just take a look at the 35 pages long step by step documentation.

CHANGE LOG
10.0.0 – (21.12.2017)
• Rewrited in swift 4 to iOS 11 – this version will run only in Xcode 9
5.0.0 – (21.09.2016)
• Updated to iOS 10 and Swift 3 – this version will run only in Xcode 8+
4.2.0 – (14.12.2015) – OPTIONAL
Added Fyber (files changed: GameData.plist, RebeloperKitMini.swift, AppDelegate.m, Info.plist, Bridging-Header.h; added files: fyber-sdk-lib, FyberCocos2dHelper.h/.m, CoreLocation.framework and MediaPlayer.framework)
4.1.4 – (15.11.2015) – OPTIONAL
Added a "More Games" button to the Main Menu Screen (files changed: MainMenu.ccb, MainMenu.swift, WorldContainer.ccb, WorldContainer.swift)
Improved Ads logic: if no Chartboost is available than a SupersonicAds ad is shown (if available) and vice-versa (files changed: RebeloperKitMini.swift, GameData.plist)
4.1.3 – (02.11.2015) – OPTIONAL
Updated SupersonicAds (6.3.4) (framework changed: RebeloperKitMini/ThirdPartyLibsAndFrameworks/Supersonic.framework)
Updated Google AdMob SDK (7.5.2) (framework changed: RebeloperKitMini/ThirdPartyLibsAndFrameworks/AdMob/GoogleMobileAds.framework)
Updated Chartboost SDK (6.0.1) (framework changed: RebeloperKitMini/ThirdPartyLibsAndFrameworks/Charboost.framework; files changed: AppDelegate.m – line 46, Bridging-Header.h – line 26)
Updated Documentation to 1.3 (minor typos)
4.1.2 – (13.10.2015) – CRITICAL
Updated Supersonic Ads SDK to v.6.3.2. (framework changed: RebeloperKitMini/ThirdPartyLibsAndFrameworks/Supersonic.framework)
Allowed arbitrary loads for Supersonic Ads (explanation: In iOS9 Apple has added in controls around 'ATS'. In order to ensure un-interrupted support for Supersonic Ad delivery across all Mediation Networks, it was important to make the following changes in your info.plist: 1. Add in a dictionary called 'NSAppTransportSecurity'. Make sure you add this dictionary on the 'Top Level Key'. 2. Inside this dictionary, add a Boolean called 'NSAllowsArbitraryLoads' and set it to YES.) – Details here:

Created

2018-01-12 07:28:11

Last update

2018-03-30 11:00:31